You Deserve The Best
Superior Construction
Originally designed to handle high-volume business usage and rigorous commercial laundering, our collections are constructed of ultra-stable 215 gsm jacquard fabric to produce some of the toughest, most durable table linens on the market. You'll also love how easily they shed everyday stains during the cleaning process, while retaining exceptional color fastness.
Design Details
What makes our linens so appealing & high-end? Just take a closer look – all of our collections are yarn dyed and woven to size on Lindauer DORNIER GmbH machines with 2 hems/2 finished selvedges on napkins & placemats, and 4 hems on table runners. Yarn dyed fabrics are exactly what they sound like. Yarns that are dyed into specific colors before being woven into a design. So the design is literally part of the fabric. This takes additional time, planning, and engineering to achieve a particular design
Easy Care
Our table linens and kitchen towels are machine washable at a max temperature of 140F, followed by tumble dry on low heat. For best results, use non-chlorine bleach and iron the napkins, placemats and table runners while they're slightly damp. Do not dry clean and please wash before first use to help establish fabric stability.
Shop Carlo Lamperti™ Table
Shop Carlo Lamperti™ Kitchen Towels
What Makes Our Product Great
Authentic Italian Design
For over 160 years, Carlo Lamperti table linens have been utilized in many of the finest restaurants, hotels & resorts in Europe renowned for their stunning design, unparalleled craftsmanship, and time-honored durability. Now you can bring home our elegant lineup of napkins, placemats & table runners to take your dining experience to the next level.
The Most Premium Materials, Period
Our table linen collections are made of 100% cotton & cotton/linen blends and utilize the finest organic compound dyes. Each feature modern Italian jacquard woven patterns, beloved around the world. The new Green Kitchen Towel Collection utilizes recycled cotton and recycled polyester yarns with no chemical additives to deliver pro performance while being better for your health, home and family!
World-Class Quality
All of our linens are expertly woven under strict European guidelines administered by Bureau Veritas and pass the Standard 100 test by OEKO-TEX for over 350 industrial impurities, with the latest certification date on 1/20/2022. Our commitment to uncompromising quality ensures you'll get the utmost enjoyment out of these beautiful fabrics for many years to come.
★★★★★

This is far superior product compared to others I have tried. The packaging makes for a special gift. I would definitely buy again.

Maria Hedrick
★★★★★

Let's just be clear that my husband doesn't like change, even when it comes to kitchen towels. He got on the WS kitchen towel train years ago and I haven't been able to derail him. Thank you, Carlo Lamperti, because I finally found some alternative kitchen towels that he doesn't snub!

These towels arrived beautifully wrapped (what a gift these would make!). They are very absorbent, larger than the towel we have been using, slightly textured yet still soft, and just a NICE change to the rather rough texture that is the other towels we have used for years. The topper on this which helped my husband give these a chance is that the color is called "Ferrari Red". Ha!

I'm going to slowly ease in the rest of this towel collection because I really love the idea of the different uses for the towels designated in the pictograms on the towels. Also I just plain love these towels.

Even Impressed My Husband
★★★★★

Was really impressed that each towel had a different weave, color, and size, depending on its function in the kitchen. A great gift idea for chefs of all types. Love these and recommend them to all my friends!

CJ Phillips
★★★★★

Best kitchen towels I have ever used! I am happy to have the opportunity to review this item and offer honest feedback. In this review, I will answer the following questions: Is this item well made- or missing parts? Is it worth the asking price? Would I recommend it to others?

In this case, this item exceeded my expectations. It is much nicer in person than in the pics! Well packed. Arrived intact w/ no damage. High quality item. Very well made and an excellent value for the price! I look for and purchase high quality items that will last- both for gifts as well as for myself. This is perfect for both! Highly recommend.

Jandi D. Dunlap
★★★★★

We purchased 3 sets of these towels to keep and give as gifts! I love that you have a specific towel for drying glassware, handling hot pans/serving plates, a hand towel, and bread bowl towel. The cotton is a tight weave and is made to last for many years. Will make a great gift and the box and presentation are ready to wrap.

Rod

Los Angeles, CA
★★★★★

I never write reviews, but the quality & beauty of this product demands it.
I ordered my Carlo Lamperti table linens because I was looking to upgrade. I wanted something to impress my friends and family, but would also withstand heavy use and frequent washings. I was definitely not disappointed!
The two-tone jacquard heather effect makes for a beautiful fabric. The construction was impressive as well. The sides of the napkins are not hemmed (as is usual) but are finished as woven so they won't unravel during laundering.
The napkins were also beautifully packaged in a gift box. This would make a perfect housewarming or bridal gift. I plan or ordering more, just for that purpose!

Eric L.
★★★★★

Quality is exceptional. These look great coordinated with the same design in a different color along with the placemats purchased.

Anonymous
★★★★★

These placemats are BEAUTIFUL and the color was Perfect. I was skeptical because colors on line don't always look the same in person. Not too thick or too thin. They do need to be ironed prior to using because they have creases from being folded during shipping. Made in Italy and shipped very nicely.

Cecelia Remedios
★★★★★

These Carlo Lamperti placemats are elegant on our table and look great along with the table runner and napkins also purchased. The placemats do need touched up with an iron, but are worth it!

A. C.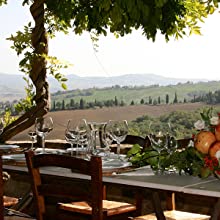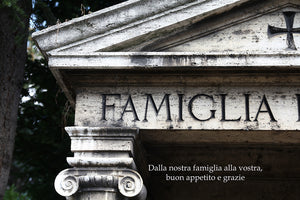 Carlo Lamperti™ Textiles on Instagram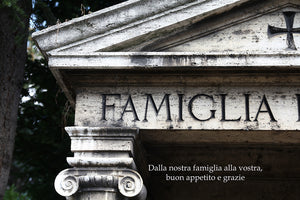 Carlo Lamperti™ Textiles on Instagram